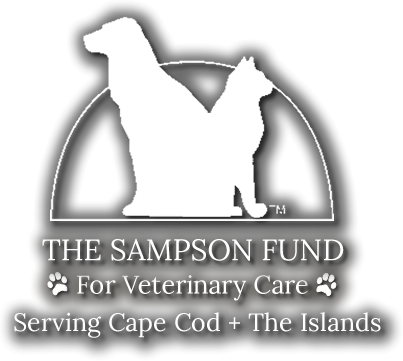 THE CHRISTOPHER S. DONNER SOCIETY
The Sampson Fund for Veterinary Care is pleased to announce the formation of the Christopher S. Donner Society. The Society, named for the founder of the Sampson Fund, honors those who have included The Sampson for Veterinary Care in their long-term plans through bequests or other deferred-giving arrangements, and provides special recognition for its members. By designating a gift for the Sampson Fund in your estate plans, you help to ensure a future of critical veterinary care for Cape Cod dogs and cats whose owners cannot bear the costs alone.
Christopher S. Donner VMD founded The Sampson Fund for Veterinary Care in 1986 and remains an active member of The Sampson Fund board of trustees. He lives in Orleans with his wife, Ann and his dogs Stuffy and Grace.
For more information, please contact us at [email protected].