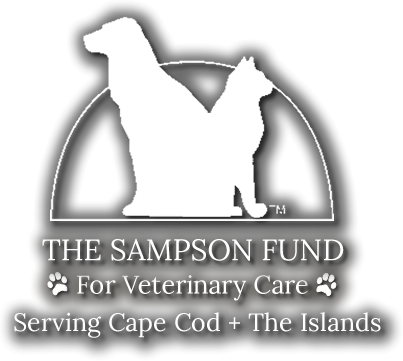 The Sampson Fund is always looking for interesting fundraising ideas. If you have an idea for an event please feel free to email us at [email protected].
Barks and Brews at Cape Cod Beer
November 2021 and 2022
Bring your pup and join Cape Cod Veterinary Specialists for a night out sipping craft brews at Cape Cod Beer, all while supporting the Sampson Fund for Veterinary Care!
Harwich Conservation Trust (HCT) and The Sampson Fund are pleased to bring you Walk 'n Wag, a fun new outdoor event to celebrate our canine companions and nature! On Saturday, May 14th (from 10 a.m. to 2 p.m.) walk your dog at HCT's newest trail destination and enjoy music, food, and friends!
Parking for Walk 'n Wag on May 14th:
Please park at the Cape Cod Regional Technical High School.
Address: #351 Pleasant Lake Ave. (Route 124), Harwich
Then walk down to HCT's Hinckleys Pond-Herring River Headwaters Preserve.
Dogs must be leashed at all times.
Cost: FREE!
Donations are welcome.
HOWL-O-WEEN PARADE
October 2022
A fundraiser to support MSPCA and The Sampson Fund for Veterinary Care. treats, goodie bags, and lots of surprises.
Moby Dick's
July 22, 2021 
The Barry family, owners of Moby Dick's, will donate a portion of the day's revenue to The Sampson Fund For Veterinary Care. Check out the menu online. Enjoy some of the best seafood on Cape Cod while supporting our mission to provide critical veterinary care for dogs and cats.
Dates: July 8, 2022
Location: Eastham
Time: 10:00 AM to 4:00 PM
"Donelle's Seaside Garden" – Three years ago, this was a wooded lot but today you will roam many outdoor rooms that are brilliant. Set between Rock Harbor Marsh and Cape Cod Bay, this garden offers something for everyone. Begin with one of the oldest oak trees in Eastham sheltering a whimsical water feature. Move to a small fruit orchard surrounded by Hosta, hydrangea and dogwood. Find the peaceful Memory Garden with cast iron furniture, evergreens and Japanese maples. The vegetable garden, itself, is inspiring with large raised beds. End at the gazebo with stunning grasses and ornamental trees. The owner, a Master Gardener, will be on-hand to answer your questions and share her inspiration. Open for tours: July 8 & July 14.